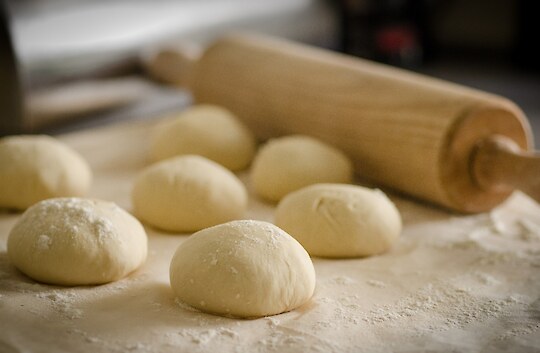 We frequently remind employers carrying out disciplinary investigations about "process, process, process". Even where an employer believes they have good reasons to dismiss an employee, a fair and proper process must be followed.
The Employment Relations Authority ("the ERA") often find an employer's reason for a dismissal was justified, but the process was flawed, resulting in a unjustifiable dismissal.
Recently, however, an Auckland Bakery were found to have followed a proper process but failed to prove they had good reason to dismiss an employee.
Dough-throwing
Mr Sandhu was dismissed from Loaf Limited after he was caught throwing a ball of dough at a colleague. Mr Sandhu had received a verbal warning for food safety one month prior to the 'dough-throwing' incident.
The ERA considered whether dough-throwing was common and what the possible consequences were. It concluded that given a verbal warning had been issued a month earlier regarding food safety, it was unreasonable that a somewhat similar matter "would be seen as so deeply impairing trust that it justified summary dismissal".
The ERA found Loaf Limited carried out a fair dismissal process, but the dough-throwing did not amount to serious misconduct and the dismissal was therefore unjustified.
The ERA found Mr Sandhu's behavior contributed to the dismissal so reduced his total remedies by 20%. He walked away with over $8000 from the employer as a result of the unjustified dismissal.
Substantive Justification
In any disciplinary investigation, an employer should consider the following:
Has a similar situation occurred in their workplace before, and if so, how was it dealt with? Whilst any employment issue should be treated on a case-by-case basis, an employer should attempt to deal with similar issues consistently.
Is the action by the employee so serious that termination of their employment is the only option? Generally what is needed to justify a dismissal is conduct by the employee that deeply impairs or destructs that basic confidence or trust that is an essential element of the employment relationship.
A proper and thorough investigation where the employee can respond to allegations (hence, process, process, process) is essential to determine whether an employee's actions should be considered as serious misconduct and serious enough to warrant a dismissal.
Whilst the Auckland Bakery was unimpressed with dough-throwing and carried out a fair investigation process, the case shows an employer must establish the employee's acts (or omissions) were serious enough to justify a dismissal.