Janese Priergaard-Petersen
Director
Winton / Invercargill / Gore
LL.B., B.Com.
Admitted: 2005
Law Clerk: [Enable JavaScript to view protected content] 03 236 9877
E[Enable JavaScript to view protected content]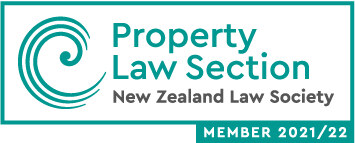 When Janese's clients come in to see her, one of the first things they're likely to notice is that she's a straight shooter. For anyone who hasn't had to contact a lawyer for Commercial Law services or rural-related legal support, it can be an overwhelming position to be in. People want clear direction — Janese gets that. They don't want to spend precious time and money going through pages and pages of legal jargon that doesn't make any sense to them, which is exactly why she takes a "no fluff" kind of approach to her client relationships. Janese knows that in order to understand her clients' needs, it's critical to be able to stand in their shoes, or their gumboots — anything goes in the Winton office.
Since moving from Canterbury with her husband to raise their young family on their Longridge North farm, the last 14 years have been centred around rural life and the connections she's established with her community. It's fair to say, when helping clients deal with the multitude of obstacles that can come with the farming lifestyle, she knows her stuff. This, of course, is no different to the work she does within the sphere of Commercial Law. Being able to relate to the people she comes into contact with and breaking things down in a way they can understand is a given. After all, nobody wants to feel like a fish out of water when it comes to the big decisions in life.
Experience
Janese has spent the past two years working with our Winton and Invercargill teams after her family made the move from Canterbury. It was there she spent several years perfecting her craft as a partner at an Ashburton firm, skills that we are so lucky to have on our PRLaw team.
In her spare time, she provides guidance and oversight as a Trustee of the Northern Southland Medical Trust, spends time with her family and takes on all the responsibilities that come with living on a farm, all while keeping fit.
Expertise
Rural, residential and commercial property matters
Business structuring, including company matters and equity partnerships
Commercial / business transactions
Trusts and asset protection
Wills and estate planning