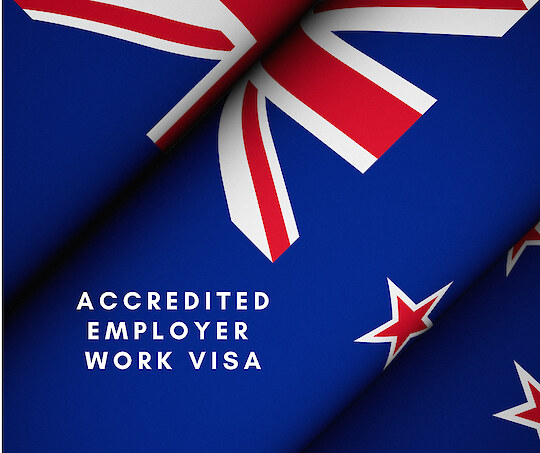 On 4 July 2022, Immigration New Zealand introduced the new Accredited Employer Work Visa. In short, where genuine skill or labour shortages exist, accredited employers can hire skilled migrant workers using the AEWV.
This Visa requires employers who are wanting to employ migrants to become accredited. Once accredited, the employer can invite migrants to apply for the job which will allow the migrant to apply for a visa within NZ, including through the new Accredited Employer Work Visa.
The Process to Becoming Accredited
An employer will first need to have an NZBN and a business IRD number.
Employers will fit into one of the levels of accreditation depending on the amount of migrants they wish to hire:
standard accreditation (up to five migrants),
high-volume accreditation (six or more migrants),
franchisee accreditation (no limit on the amount of migrants that can be hired) and
controlling third party accreditation (no limit on the amount of migrants that can be hired).
The employer will then need to be advertise the role to check there are no NZ citizens or residents available for the job. Evidence of the job being advertised is not required if the job pays twice the NZ median wage (this is currently a rate of $55.62) or is an occupation stipulated on the 'green list'.
Once the employer is accredited, the employer must apply for a job check which includes submission of a job description, an employment agreement, and evidence of advertisement (if required).
Finally, if successful, the employer can ask the migrant to apply. The migrant will need to meet the skills and experience stipulated as part of the job check.
An employer's accreditation lasts for 24 months for standard employers and 12 months for franchisees and controlling third parties.
Information for Migrant Employees
Employees can apply for the Accredited Employer Work Visa if they have a job offer from an accredited employer, the skills and qualifications for the job and the application form.
This Visa can allow migrants to be in NZ for up to three years, work for at least 30 hours a week, study for up to three months and in some cases, this Visa is a fast-track to residency in NZ.
A More Streamlined Process
Employers wishing to hire migrants have been bombarded with new information over the past three years and this new process may seem a bit overwhelming. Not to worry, this new Visa has actually streamlined the process for many employers, especially those hiring more than one migrant.
If you need assistance in this area please contact [Enable JavaScript to view protected content]