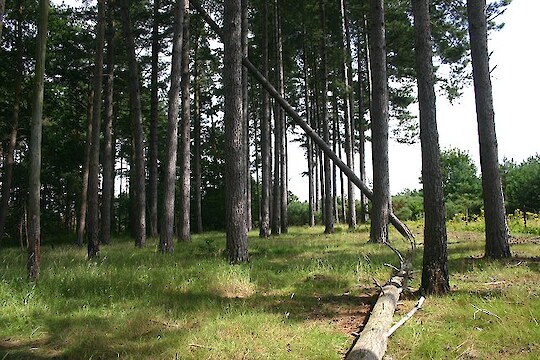 The National Environmental Standards for Plantation Forestry (NES-PF) set out national regulations to manage the environmental effects of forestry.
The National Environmental Standards (NES) are regulations made under the Resource Management Act 1991 (RMA) which:
Set out the technical standards, methods or requirements in relation to matters under the RMA; and
Provides nationwide consistent rules by setting planning requirements for certain specified activities.
The effect of NES is that it prevails/trumps both district and regional plan rule except in situations where the NES-PF specifically allows more stringent plan rules.
NES-PF
The NES-PF was first published on 3 August 2017 and came into force on 1 May 2018. In alignment with this, the Resource Management (National Environmental Standards for Plantation Forestry) Amendment Regulations 2018 also came into force on 1 May 2018.
Prior the enactment of NES-PF, the rules governing forestry activities were provided in district and regional council plans. The idea behind this was to provide specific rules and regulations designed to take into account local environmental conditions and community priorities. This local variation of rules has proven to be highly beneficial but it has also unnecessarily increased costs and operational complexity for the forestry sector. In particular, forests that cross council boundaries. Consequently, such variation across council plans also means there has been an inconsistent level of environmental management.
With the introduction of the new NES-PF rules, it has provided a new set of regulations that are consistent nationwide which permit core forestry activities provided there are no significant adverse environmental effects. In such cases, where the risk of harm to the environment is classified as too high, or if a forest operator cannot meet the regulatory requirements for a permitted activity, the operator is required to apply for resource consent pursuant to the RMA.
Accordingly, regulations are designed to recognise that different rules may be needed for some specific local circumstances and give effect to other RMA national direction tools such as the National Policy Statement for Freshwater Management and the New Zealand Costal Policy Statement.
This means Councils will be able to impose stricter rules, including those with specific significance to the community.
Core Plantation Activities
There are eight core plantation activities covered under the NES-PF. These include: Afforestation; Pruning and thinning-to-waste; Earthworks; River crossings; Forest quarrying; Harvesting; Mechanical land preparation; and Replanting.
The regulations apply to any forest that is larger than one hectare which has been planted specifically for commercial purposes and harvest. This includes trees grown for fruit, nut crops, shelter belts or nurseries.
Activities and effects outside of the scope of regulations
In most cases the regulations do not cover plantation forestry activities that occur outside of the boundaries of the forest land i.e. the effect of logging trucks using public roads. This means, the existing regional and district plan rules will remain in effect for activities that fall outside of the regulations.
Managing the environmental effects of forestry activities
Most forestry activities are permitted by the NES-PF providing foresters meet specific conditions to prevent significant adverse environmental effects. The regulations are based on existing good practice standards for the forestry industry. If foresters cannot meet the conditions, they must apply for resource consent under the RMA.
For afforestation, permitted activity conditions include setbacks for tree planting from rivers, wetlands, lakes, coastal areas and significant natural areas. Essentially up to 15% of a forest area must be treated with particular regard to biodiversity. Where areas for biodiversity add up to more than 15% of the total area, the following calculation must be applied:
Payment area = Actual planted area X (100 / 85)
For example, a 10 ha application adjacent to a river has a combined unplanted area of 4 ha. The 4 ha area comprises the setback distance from the river which is colonized by scrub, areas associated with internal hedgerows, and a 60 setback from a dwelling house. In this example, the formula is applied as follows:
Payment area = Actual planted area of 6 ha x (100 / 85) = 7.06 ha
In this case the eligible claimed area is 7.06 ha (and not 10 ha.
Therefore setbacks provide a buffer between forestry activity and these areas, providing shading and habitat for aquatic species sand helping to avoid erosion of stream banks.
For harvesting to be permitted, a harvest plan must be submitted to the local council providing it has been requested. The plan must identify environmental risk, including erosion via application of the Erosion Classification Tool, and must list the mitigations to be use to respond to those risks and achieve compliance with permitted activity conditions.
For earthworks, permitted activity conditions include the requirement to install and maintain storm water and sediment control measures. This means spoil, a by-product of excavation and earthworks, cannot be deposited where it has the potential to readily enter or deliver sediment into water body, coastal area or significant natural area.
Tools for Council and foresters
These tools aim to help foresters and councils to determine when consents will be needed. They identify the risk of wilding conifer spread, erosion, and disturbance to waterways while fish are spawning. Additionally foresters are able to plan their forestry operations to avoid or mitigate these risks.
Erosion Susceptibility Classification
New Zealand landscape is divided into four categories. Areas coloured green (low) and yellow (moderate) have lower erosion risk meaning forestry activities are permitted subject to conditions of industry good practice standards. Areas coloured orange and red suggest there is a high or very high risk of erosion and stricter requirements apply where some forestry activities cannot be carried out.
Wilding Tree Risk Calculator
The regulations include measures to control the spread of wilding trees. This applies to land owners and foresters. If the risk of wilding spread is high, resource consent is required for afforestation and planting the new species.
Fish Spawning Indicator
This identifies 33 fish species that require protection from disturbance during spawning. It imposes controls on certain forestry activities throughout spawning. The indicator allows foresters to determine if any of the protected fish may be present in the area and identifies the applicable spawning times for that site.
New processes for forestry management
The NES-PF significantly changes the way forestry activities are managed under the RMA and have a direct impact on how councils and foresters conduct their day-to-day activities.
Councils are no longer required to develop their own forestry-specific rules in their plans for the activities covered under the NES-PF. Council staff in planning, consenting, monitoring and compliance roles need to understand the rules that apply to forest activities and how they relate to other rules in their plans and wider legislation. This change provides councils with more flexibility to apply more stringent rules.
Foresters, where required, will need to keep a record of their forestry earthworks management plan, harvest plan, and quarry erosion and sediment management plan.
Māori may have an interest in the NES-PF as forest owners and as kaitiaki (trustee, miner or guardian). This means agreements made between councils can be protected in the NES-PF by managing and protecting local environments by applying more stringent rules. Cultural historic heritage sites such as wāhi tapu are out of scope of the NES-PF regulations, therefore existing local rules and regulations will still apply.