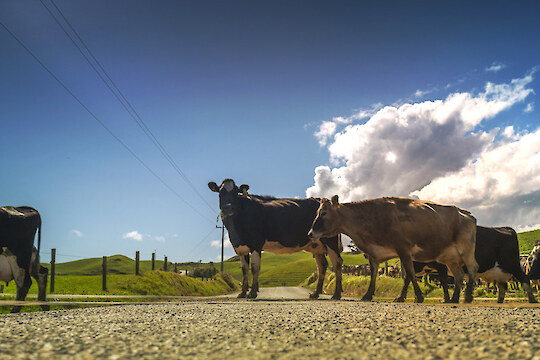 If you provide accommodation for staff on your farm, you're subject to the Residential Tenancies Act 1986.
It's not uncommon for our lawyers to see a look of surprise when we tell our clients they have to comply with the same rules as any other landlord providing a residential tenancy, or risk finding themselves in a Tenancy Tribunal hearing.
Covid-19 law changes
With the upcoming Moving Day on 1 June, the unexpected pandemic and the COVID-19 law changes are now causing significant problems given that people can now move, or in some cases not move.
The COVID-19 Act made the following key changes,
No residential tenancies can be terminated without the agreement of both parties until 26 June 2020 (unless the tenant dies, or the property becomes uninhabitable) This date is reviewable by the Government and could be extended.
Tenants can't be evicted for unpaid rent for up to 60 days - an increase on the current law of 21 days
Any fixed term tenancy which expires before 26 June 2020 continues as a periodic tenancy
Rental increases (where applicable) are frozen throughout the lockdown Covid-19 period for up to six months.
What it means for 1 June farm relocations
This law change has now created unanticipated consequences as it relates to Moving Day and has caused concern and uncertainty for farmers. With the dairy season drawing to an end, many sharemilkers/contract milkers, along with their employees, will be relocating for new jobs.
It is common for employees to be provided accommodation as part of their employment contract. If that employment package includes accommodation, and the employee is paying more than $1 for it, then they are considered a tenant under a service tenancy.
A service tenancy usually allows the Landlord to give 14 days' notice of termination.
With the COVID-19 changes, this termination provision is now subject to the requirement that no tenancy can be terminated without agreement until 26 June 2020. It is at this point that the 14 day termination notice can be given.
Under these accommodation arrangements if the employee (as tenant) advises that they are intending on staying, then under the current legislation there is little that the employer (as Landlord) can do other than attempt to reach an agreeable compromise.
If you:
are facing issues of this nature in the lead up to Moving Day;
are unsure about your obligations and responsibilities to your farm staff; or
you just need guidance
please do not hesitate to [Enable JavaScript to view protected content].