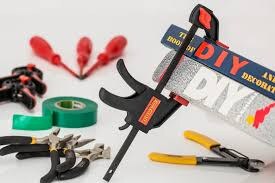 Many of us have done our own renovation work to our property. One of the main ways onto the property ladder is still to purchase a dated property and do some renovation work to make it fresh and new again.
However when looking to do renovation work you need to consider the extent of the works you are contemplating and whether you will need building consent.
Check before you start
I not so recently started work on one of our bedrooms, to increase the access to the wardrobe, after which I removed the gib from the wall. It turned out to be a structural wall. After kicking myself I went through the process of obtaining building consent to alter a structural wall and install insulation in external walls.
3 common renovations that need consent
The main renovations which we see that catch people out are:
Removal of a structural wall (often the wall between a lounge and kitchen to create an open plan space)
The alteration of a bathroom from a shower enclosure to a tiled shower and wetfloor.
Installation of insulation into external walls.
Selling your house
All of these require a building consent to be obtained. When you go to sell a property the agreement includes a warranty providing that if you have done work on a property, and that work required consent, that consent was obtained and subsequently signed off. It can be difficult for a purchaser looking to obtain finance and insurance if they need to disclose to an insurer that works have been completed without being signed off.
If you are looking to do work on your property it's a good idea before you start to see whether the work requires building consent or whether it is exempt work under Schedule 1 of the Building Act 2004.