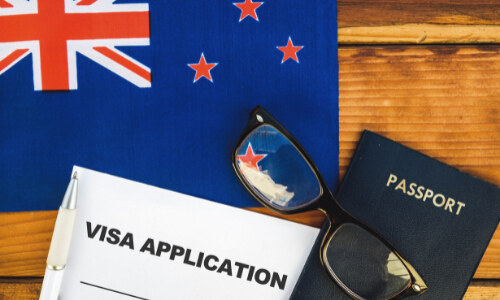 Are you a migrant seeking residency in NZ? If yes, then we have some great news for you! You might be eligible for the new 2021 Residency Visa.
Hurry, because this visa is only available until 21st July 2022
Recently, the Minister of Immigration announced a new category of residency visa, the 2021 Residency Visa. The aim of this visa is to fast-track residency applications for up to 165,000 migrants.
Should I apply?
You may be wondering whether you should apply under this visa or not. What are the benefits? What are the downsides?
Eligibility
You are able to apply under the 2021 Residency Visa if you;
Were in New Zealand on 29 September 2021;
Have an eligible work visa; and
Meet one of the following requirements;

Have lived in NZ for the past 3 or more years;
Earn at or above the median wage; or
Work in a role on a scarce list.

Meet other miscellaneous requirements including the health requirements, and good character requirements.
The majority of work visas are covered. Examples of visas that are excluded include visitor visas, student visas, working holiday visas or visas allowing short-term work only.
Criteria
Settled criteria – you must have spent at least 821 days in NZ between 29 September 2018 and 29 September 2021.
Skilled criteria – you must earn at or above NZD $27 per hour and supply your job details, your pay rate, an employment agreement or letter from your employer, or a full bank statement showing salary payments or an IRD summary.
Scarce criteria – your job must be on the list of scarce roles provided by Immigration NZ. You must supply evidence of your job details, an employment agreement or a letter from your employer or evidence of occupational registration (if required).
What is the cost?
Finally, the application does have a much higher cost compared to other residency visas - $2,160 for the 2021 Residency Visa. However, the Immigration New Zealand website does state that the applications are being processed with urgency and does seem to be processing faster than other residency visa options.
Overall, the 2021 Residency Visa is going to be great for many migrants. Already Immigration New Zealand have received many thousands of applications. If you meet the above criteria and wish to apply or even if you want to apply for a visa and aren't sure if this one is right for you, then get in touch to discuss your options.