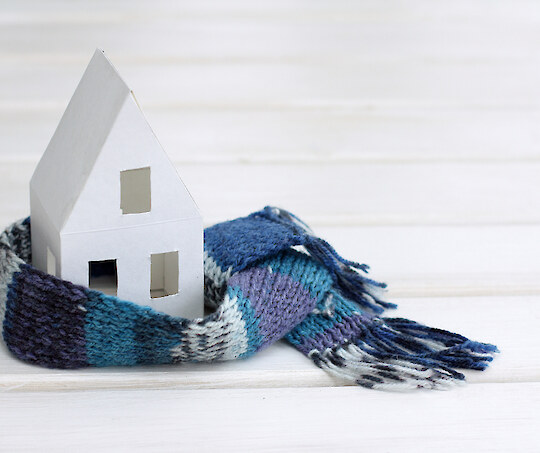 The Healthy Homes Standards put in place minimum standards for New Zealand rental properties in terms of heating, insulation, ventilation, moisture and drainage, and draught-stopping. The standards come into force on different dates depending on the type of tenancy but all rental homes must be compliant with the standards by 1 July 2024.
Heating Standards
For all rental properties, the main living room must have at least one fixed heater which can meet a required heating capacity. This capacity includes:
the heater having a heating capacity of at least 1.5kW;
the heater being able to heat the living room to least 18 °C within 2 hours; and
the heater being able to maintain a temperature of at least 18 °C despite normal heat loss.
Heaters cannot be an open fire or an unflued combustion heater. If the heater is a heat pump or an electric heater, it must have a thermostat.
Existing heating that doesn't comply with these standards will need be replaced or additional heating will need to be added to 'top up' the existing heating.
Insulation Standards
All rental properties must have ceiling and underfloor insulation and this insulation must meet minimum standards. For rental properties in the South Island this means all ceiling insulation must have an R-value of 3.3 and all underfloor insulation must have an R-value of 1.3 (the R-value is a measure of how well insulation resists heat flow with a higher R-value indicating better insulation).
Existing ceiling and underfloor insulation may be topped up or replaced to meet these standards. For ceiling insulation installed before July 2016, it must be at least 120 mm thick and must be in a reasonable condition i.e. no dampness, damage, gaps, mould or other degradation.
Ventilation Standards
All living rooms, dining rooms, kitchens and bedrooms must have at least one window (skylights included) or door that opens to the outdoors. The windows or doors must be able to be fixed in an open position and must have a total area of least 5% of the floor area of the room.
Each kitchen and bathroom must have installed an extractor fan that vents extracted air to outside the property. The size of the extractor fan must be as follows:
For the kitchen, the fan must have a diameter of at least 150 mm or have an exhaust capacity of at least 50 litres per second; and
For the bathroom, the fan must have a diameter of least 120 mm or have an exhaust capacity of at least 25 litres per second.
Fans put in place before 1 July 2019 do not need to meet these requirements but do need to ventilate to outside the property and be in good working order. However when the fans stop working, they must be repaired or replaced to meet all requirements.
Moisture and Drainage Standards
Rental properties must have a drainage system that efficiently drains storm water, surface water and ground water to an appropriate outfall. Where appropriate, the drainage system must include gutters, downpipes and drains for removal of water from the roof.
If the property has a suspended floor (i.e. there is a cavity under the floor) and this area is enclosed, the property must have installed a ground moisture barrier. This ground moisture barrier may be a polythene sheet but if so, it must be installed according to Standards New Zealand regulations.
Draught-Stopping Standards
Where a rental property has an open fireplace, this must be closed off or its chimney blocked so as to prevent draughts into and out of the premises. This standard will not apply if the tenants request in writing to use the fireplace and the landlord agrees. However if the tenants request use of the fireplace, the fireplace must be free of any gaps or holes other than those needed for safe use of the fireplace.
The rental property must be free of any gaps or holes that:
are not intentional parts of the constructions (e.g. ventilation openings); and
allow draughts into or out of the premises; and
are unreasonable.
Tenancy Services suggests that a gap or hole of a width greater than 3mm in or around walls, ceilings, windows, doors or floors that lets air in or out will require blocking.
When does this need to happen?
Private rentals must be compliant with the Healthy Homes Standards within 90 days of any new or renewed tenancy on or after 1 July 2021. Regardless of the tenancy type, compliance is required for all rental properties by 1 July 2024.
Landlords whose rental properties don't meet the Healthy Homes Standards may be liable to damages up to $7,200.00. While some of the standards are subject to exemptions, if you have a rental property it is best to know whether it is compliant or not.