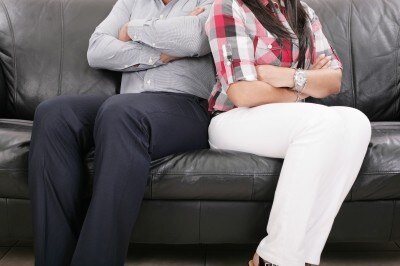 The What, Who and Where of Mediation Conferences.
What is a Mediation Conference?
Mediation is essentially a process to help you and your partner reach an agreement yourselves without it being imposed on you by the Court.
This may be probably the first time that you have been to Court and met with a Judge, so you may be apprehensive. We hope that the following information will assist you in preparing for the mediation.
Remember, mediation is a process that emphasises the participant's own responsibility for making decisions that affect their lives.
Who will be at the Mediation Conference?
You will attend the conference, and so will the other party. If the Court has appointed counsel for your child or children then that solicitor will also attend. Both your solicitor and the other party's solicitor will usually be at the Mediation Conference as well. A Family Court Judge will be the mediator. It is important to remember however that the Family Court Judge sits at the Mediation as a Chairperson rather than as a Judge. The Judge is there to help you come to your own agreement. The Judge cannot impose an agreement on you.
It is preferred that children don't come to the Mediation Conference, so you will need to make child care arrangements in advance if necessary.
Where will be the Mediation Conference be held?
The Mediation Conference will be held in a Family Court room. The Judge generally sits at one table with a party seated to the left of him and the other party to the right.
Although it takes place in the Court, it is important to remember that a mediation is not a Court hearing. The aim is that it is a relaxed and informal process, so that you feel able to talk freely.
Memorandum of Issues
Both solicitors are required to prepare and file a document prior to the mediation called a "Memorandum of Issues". This document will set out brief background details and, importantly, the issues that need to be discussed.
What Happens at a Mediation Conference?
The Judge will begin the discussion by introducing himself and meeting both parties. He will then talk with you to discuss which issues need to be resolved. It is usual that the Judge will then ask one party to talk about those issues without interruption, before then asking the other party to respond to the same issues. The Mediator (Judge) will then direct the discussion but will always ensure that each party has an equal say. It is important you don't get angry or continually interrupt the other party. You will be given a chance to respond.
Typically, a mediation will only take one – one/half hours so it is important to keep on task and not get side tracked by less important issues. If at any time during the mediation you would like to discuss something with your solicitor then time will be made available for that.
It is important that you recognise that the Judge will not make an agreement for you. The point of this process is that you try to resolve the issues for yourself. If an agreement is made, the Judge will record that agreement in writing and provided you both agree can make an Order in terms of the agreement. If no agreement is made then the matter can be adjourned for a short while for you to consider your options with your solicitor. If more than one Mediation Conference is needed then the Court is happy to arrange that.
To assist you in feeling free to discuss your feelings in relation to the issues, we can assure you that all matters talked about at a Mediation Conference are privileged. "Privilege" is a legal term meaning that statements made at the conference cannot be used in evidence at a later Court hearing.
Preparation for a Mediation Conference
After counselling, you are probably well aware of the issues that need to be resolved. Before the Mediation Conference we would suggest you think about options you consider worthwhile to try resolving those disputes.
We feel that the better prepared our clients have been the more that they have got out of the Mediation Conference. They have been better able to participate in the process so consequently have a greater control over the situation and a better understanding of the end result.