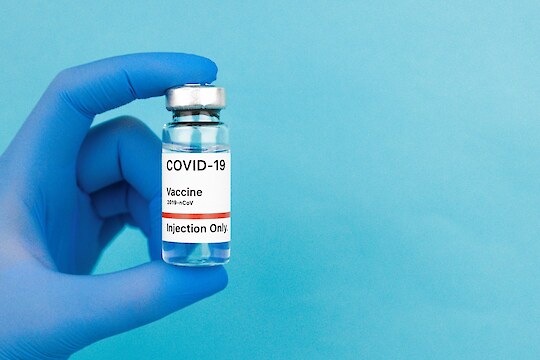 A month after upholding NZ Customs' dismissal of a temporary employee for non-compliance with the COVID-19 Public Health Response (Vaccinations) Order 2021, the Employment Relations Authority (ERA) has further highlighted the role of the government's vaccine mandate in the context of frontline employment.
Four employees dimissed
On this occasion, four long-serving Aviation Security Officers have been dismissed (effective 27 September 2021) for failing to be vaccinated under the Vaccinations Order, which covers certain roles at affected airports, including "airside workers." The employees raised problems with their dismissals, and asked to be reinstated to their terminated employment while the ERA fully considered the substantive issues.
The ERA issued its interim reinstatement decision on 1 October, siding with the employer, the Civil Aviation Authority.
Steps taken by the employer
The ERA observed that the employer had circulated information about the vaccine as early as 16 February 2021, before the Vaccinations Order came into force. In March the employer prepared a health and safety risk assessment that specifically addressed COVID-19. After the Vaccination Order came into force in April, the employer began a series of meetings with the employees, inviting them to provide medical evidence of their inability to comply with the vaccine mandate. Redeployment was also explored, but was ultimately impracticable.
Employees reasons for refusing the vaccine
A July 2021 amendment to the Vaccinations Order clarified its scope. The employer required the employees to confirm they would comply with its terms by the end of the month. The employees responded, saying they could not give informed consent to receive an injection because of its safety, efficacy, integrity, and manufacturing process. In subsequent meetings, the employees suggested their roles be stripped back, but the employer argued they had a duty to support Aviation Security's "operational agility."
The employees argued in the ERA that the Vaccinations Order did not cover their work, which did not have the same access to "airside" locations as, for instance, Customs Officers. In response the employer argued that their tasks included attending to a wide range of incidents, such as calls for assistance from pilots or crew of aircraft.
The employees also noted the agreement of judicial review proceedings challenging the legality of the Vaccinations Order: an argument which loses traction in light of the High Court's decision to uphold the Order in GF v Minister of COVID-19 Response [2021] NZHC 2526. (Read our article NZ Customs dismisses unvaccinated employee)
Impact on employer if employees resinstated
But perhaps the strongest argument against the employees' interim reinstatement in the Aviation Security case was the real prospect that returning unvaccinated employees to their roles would unfairly expose the employer (and possibly employees) to penalties under the Health and Safety at Work Act 2015, as well as the Vaccinations Order itself.
The ERA declined interim reinstatement pending a full investigation.