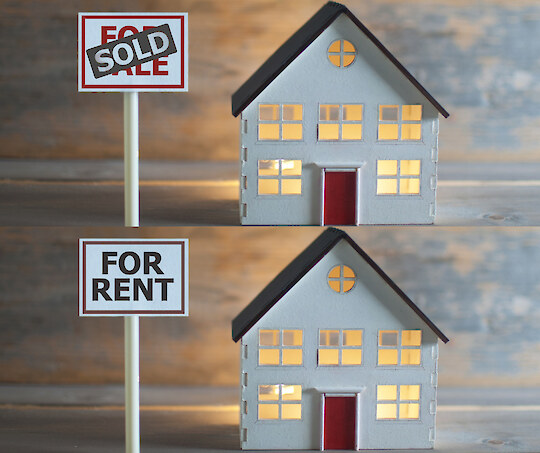 On January 23, 2022, the government announced a nationwide move to the 'Red' COVID-19 Traffic Light System.
Open homes and private property viewings can continue under the new system, however there are additional requirements to abide by.
Viewers and agents must wear a mask.
Agents must have a QR code prominently displayed and alternative contact tracing methods in place for use by all people viewing the property.
'My Vaccine Pass'
The Real Estate Authority, following consultation with key stakeholders, produced guidelines stating that vendor agencies, in agreement with the vendor, may choose whether or not to use the 'My Vaccine Pass' process.
Alongside the initial agency agreement, the agency should document a safety plan and sales approach for the vendor to sign. This document should outline all health and safety controls to be used during the sale including whether a 'My Vaccine Pass' and mask-use is required, and the processes to be used for unvaccinated people.
When a Vaccine Pass is not required
A vendor may refuse to allow unvaccinated people through the property. This should be stated in the safety plan document. In such cases, buyers will have to refer to photographs or video tours to view the property.
When vaccine passes are not used, open homes must be limited to 25 people with one metre physical distancing.
If a Vaccine Pass is required
Agents will have to check this before permitting viewers into the property; it is strongly recommended the passes are verified. No pass means no entry. The requirement must be advertised by the agency in display posters and it is recommended to be featured in the property listing.
Where vaccination passes are used, open homes are limited to 100 people with one metre physical distancing.
For some properties, agents may be able to switch between requiring and not requiring vaccination passes. Such instances are governed by strict rules:
There can be no mingling of groups
Rooms must have adequate ventilation
High-touch surfaces e.g. door handles, should be cleaned between groups.
Renting
Renters can continue to start and end tenancies as long as appropriate public health guidance (physical distancing, mask-wearing) is followed.
In-person property inspections can continue but they should be considered by both parties whether they are necessary or could be postponed/conducted virtually.
Tenants cannot stop landlords or tradespeople hired by their landlord from accessing their property for inspections or essential repairs on the grounds of being unvaccinated. If repairs and maintenance are not urgent, landlords will require tenant's consent before entering onto the property.
Tenants don't need to inform their landlord if they are unwell or self-isolating due to COVID-19. However, if a tradesperson is required to go onto the property, tenants should advise the landlord or tradesperson of the situation.
There are currently no special restrictions on tenancy terminations by landlords. If tenants are struggling to pay rent under the new traffic light rules, they should reach out to their landlord and try to negotiate an appropriate payment plan.